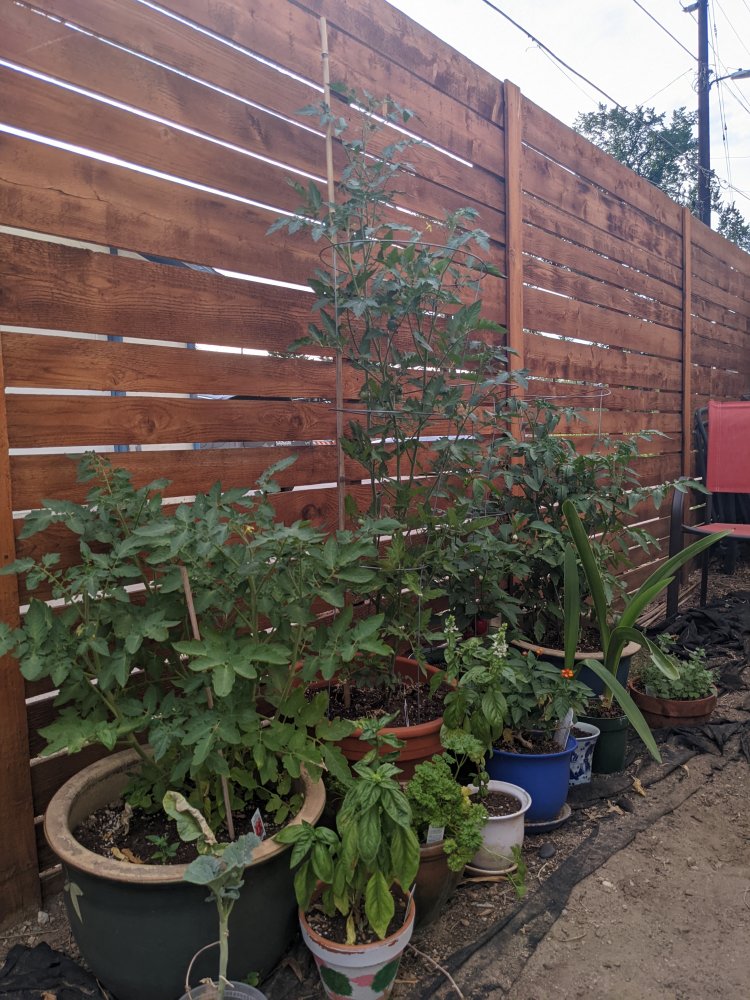 Our little garden is growing up!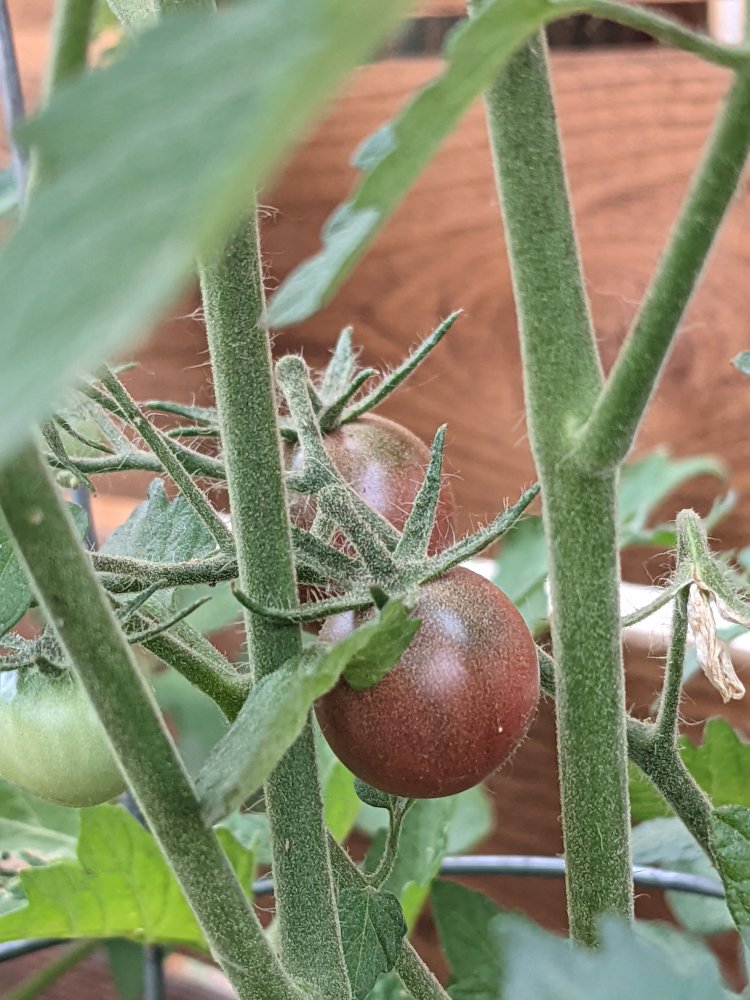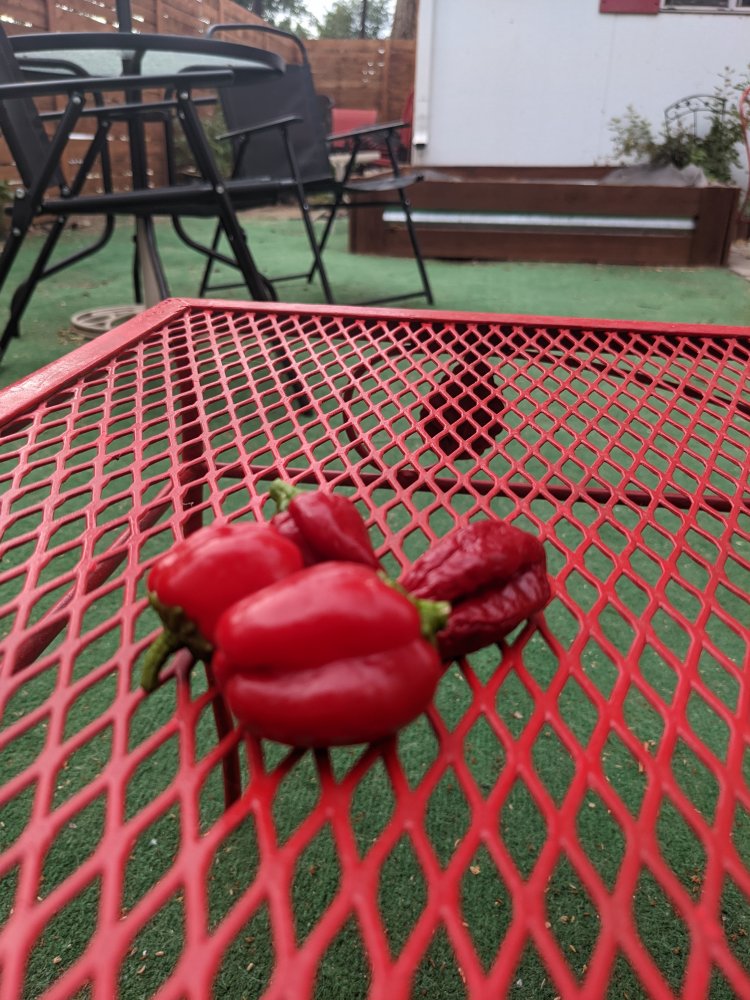 A couple of purple tomatoes and some peppers.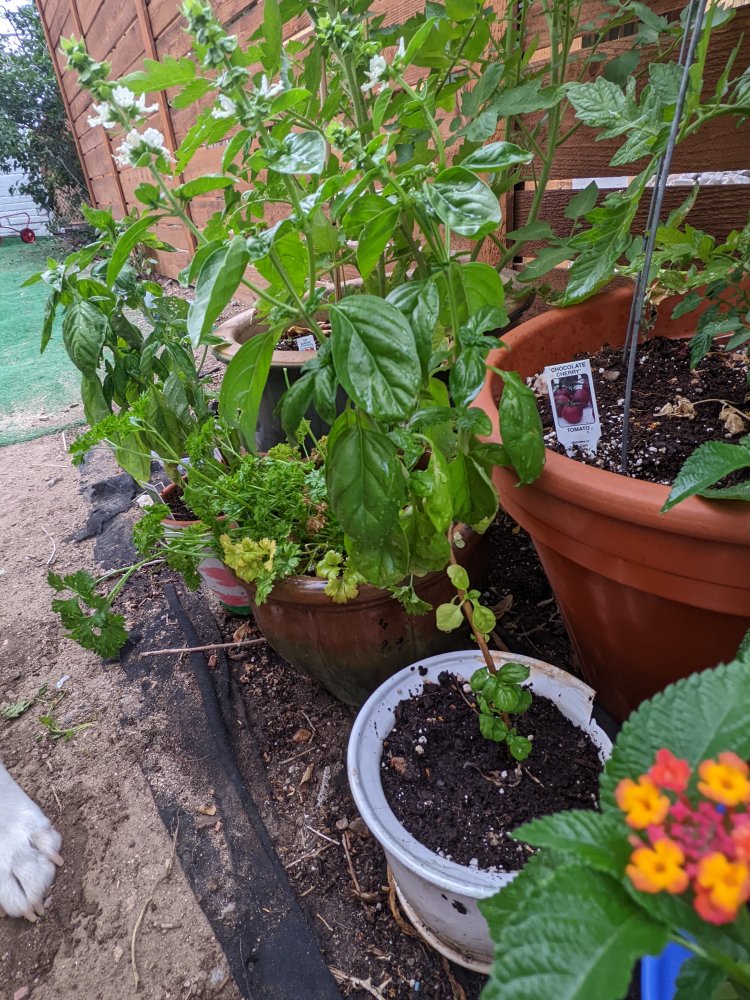 Also this Basil is the first herb I've ever successfully grown from a seed and have survive, even if she's kinda tall and skinny.
Also, if you look real closely you can see a dog plant starting to sprout on the left side of the picture.
Last edited: