Hello Everyone!
@PorkChop
here again! In earlier posts I mentioned I was making a game and now I decided I could announce a few things about it!
Plot-
You are a sentient "blob" in which you wake up in an old, dilapidated, robot factory in space. Your goal of the game is to find your purpose and discover your creator and a few other secrets along the way.
NPC's-
Not all the NPC's are made but here are some: MO, BO, CO, Franky Herb, Arnold, Fleyminuon, and others
Arnold: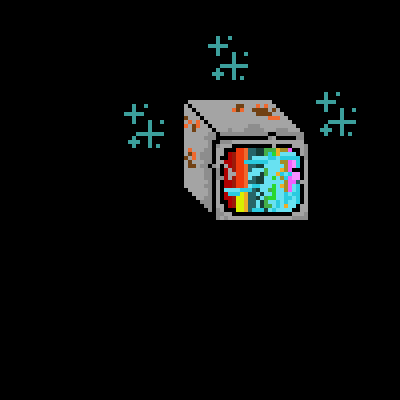 Fleyminuon:
BO: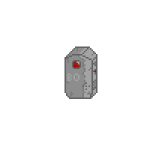 Full sized BO: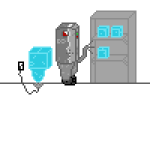 Mystery-
Throughout the game, the player will have to unravel a mystery of his creator, his purpose, and where he came from. Obviously for certain purposes, I can not tell you the ending but I can tell you that Arnold (one of the NPCs you see ahead) Is the blob's creator's brother. You also try murdering Arnold because you think he is lying because you find out your brother was a human, so they could not possibly be brothers. Before Arnold shuts down because of his corrupted parts, he tells you that he died in a tragic nuclear energy meltdown in the lab, and his brother put his mind into the computer so he could technically be immortal, and always have a brother.
I would love to have feed back on this and please, oh PLEASE, do not steal this idea for your own uses. I know it sounds like a cool idea, but I don't want anyone using this because it took lots of time and effort. If you are a professional intrested in turning this game into a reality, I would love to talk.
THANKS AGAIN, AND HAVE WONDERFUL EVENING!!!