Heya! My second save is coming along, so I thought why not conclude my first save by showcasing everything it's got! Super proud of MoLand and it's the first and only farm I had before I expanded into this current Beach Farm. Riverland is an up and down roller coaster of emotions to work with!
When I first started playing Stardew Valley, I was enamored with the amount of diverse landscape of the Riverland farm with a "fair" share of water and land (who will need THAT much farmland in the standard farm?! I'll keep my water thank you)... quickly that turned out to be a headache! No space for anything (to my surprise...) Then, I started to really decorate and I appreciate Riverland farm for fitting how I like to decorate my farm - little subsection of surprises, with no coherent theme and just a rambling of ideas - the river partition fits that perfectly! Following the swimming ducks update, my cognitive dissonance in choosing the Riverland farm has all but dissipated - I present, the story behind MoLand Farm!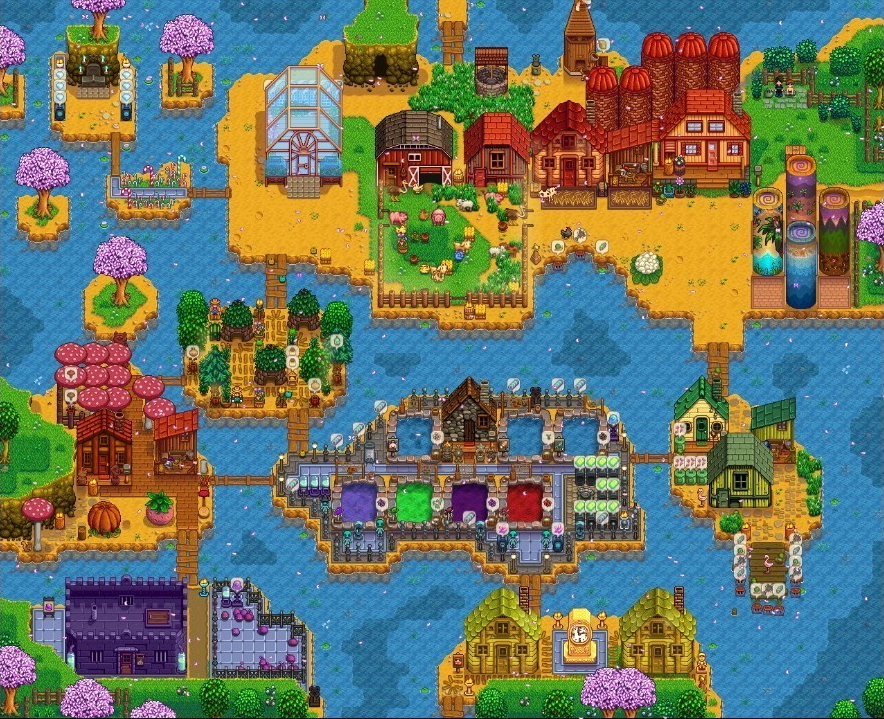 Meet the Farmers!

The bread winner who does everything and single handedly supports 99% of the GDP of his farm and the whole of Pelican D: Two combined rings and mermaid boots is how he rolls cause stats are everything in this dangerous valley of flying serpents and nauseating ghosts. Passes out at 2AM everyday and starts his day at 6AM, yet somehow he is still fine. Getting robbed 2K a day per night is just an operating cost of his massive empires.
Yuta
: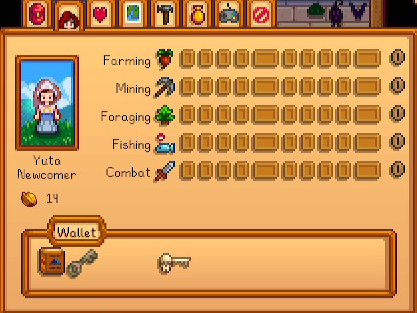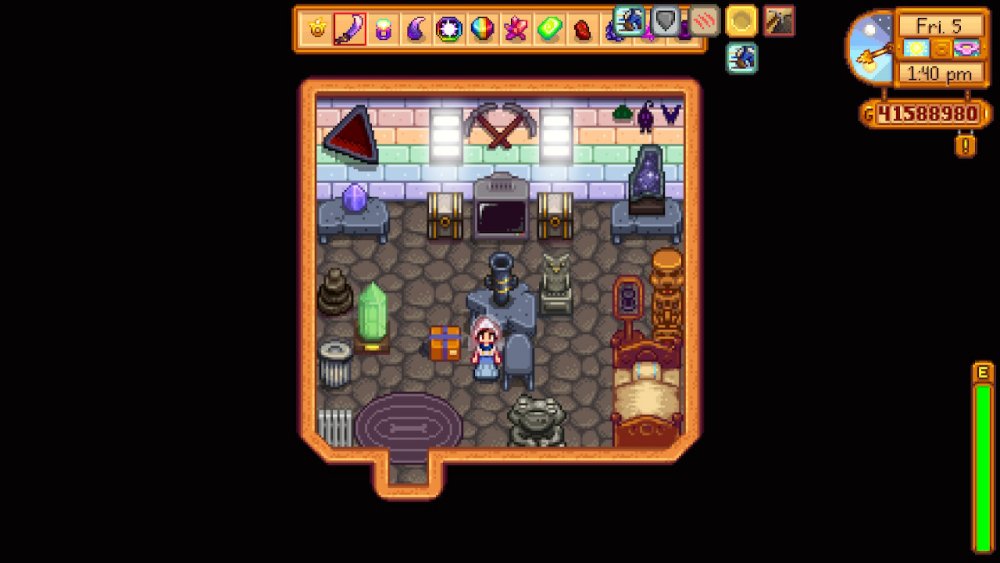 Yuta - The spelunker that collects all sorts of weapons found on her journey. She's now wedded to Gandy. She cherishes her Wedding and Lucky Ring and adorns herself with crystal shoes and bridal wears.
Gandy
: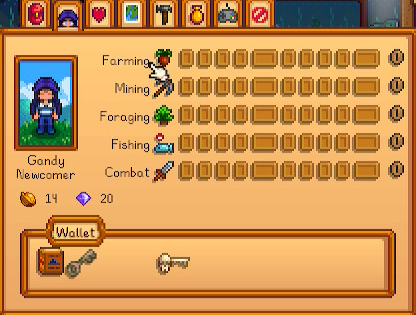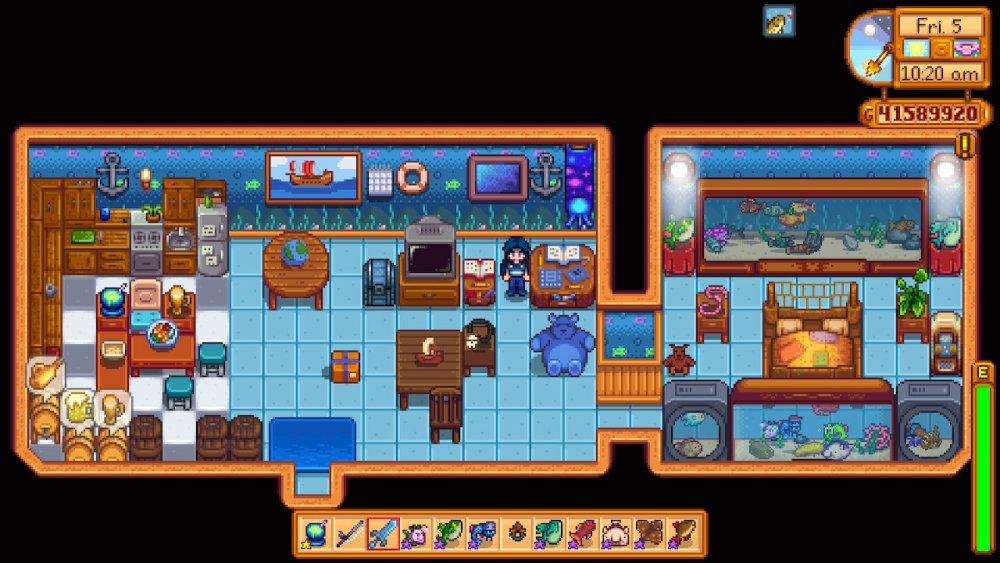 Gandy - The fisherman who loves his fishmates. Rocks a Mermaid boot, Aquamarine and Crabshell Ring. He wields the Neptune's Glaive with pride. Gandy and Yuta now tend the ducks and fish ponds.
Shuri: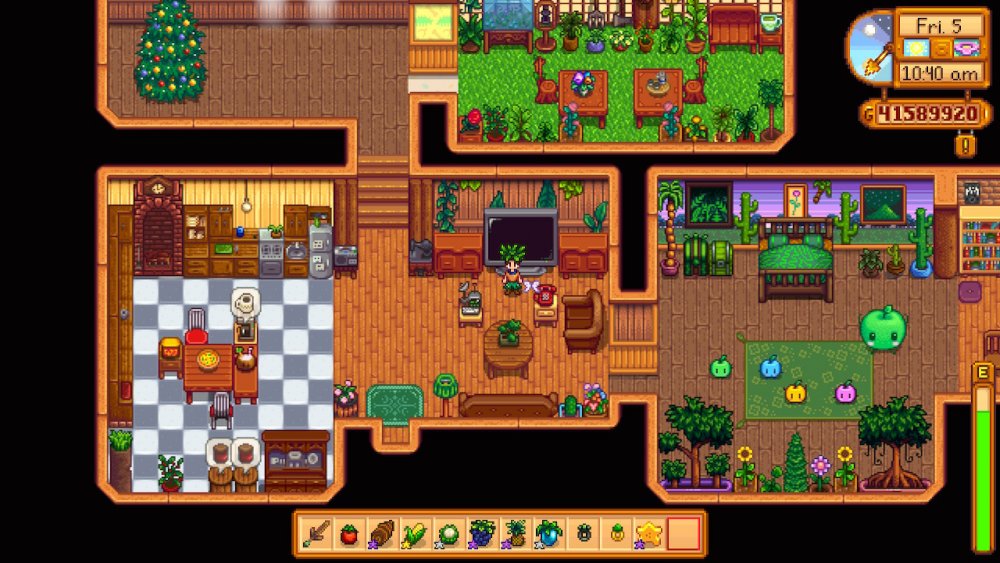 Shuri - The farmer who has since retired after growing three giant crops. Now she's at home with Sam. She wears the Slime Charmer Ring and Soul Sapper Ring, and occasionally grows tea to sip at her tea area with Sam. The prismatic junimos bless her with bountiful harvests.