New update, Winter 19 Year 4
Two new sheds. Since I've filled one shed with crystalariums pushing out diamonds (133), the unpainted one is my shed for jade crystalariums. It'll be painted to match the diamond shed just south of it. To the east of that one, closest to the house, is my statue shed, has my statue of perfection, true perfection and 14 endless fortunes. The next one south is my craft shed, then my keg/jar shed (66/66) that handles daily stuff (plus just over 3/4 of the kegs are processing pineapple wine along with the soon-to-be-mentioned purely keg sheds, soon to be processing overflow ancient fruit wine). The furthest south is just preserve jars for larger batches of jams/pickles. The other four sheds north of the fish ponds are all kegs (132+3x133=531 total kegs).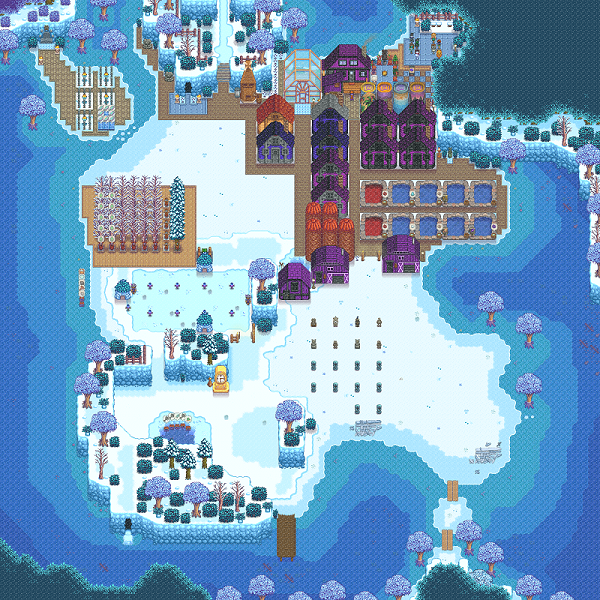 And out here on the island I have pulled out all the pineapples, shifted a few sprinklers and filled in. They're not all mature yet, as you can see, but soon enough...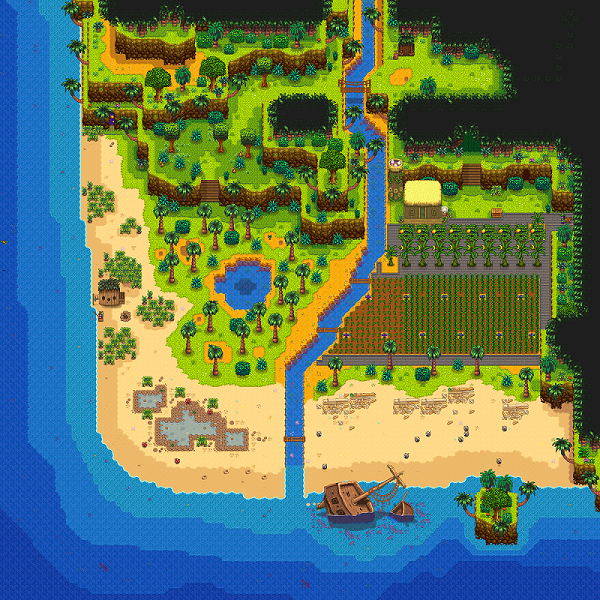 Last edited: