I thought this would be a fun idea after reading through other people's progress threads! :) Unfortunately this isn't from the start of my playthorugh, but I'm still in year 1 and in Autumn! This will be my third save file, and I'm learning how to decorate better and have a more productive farm.
The farm itself: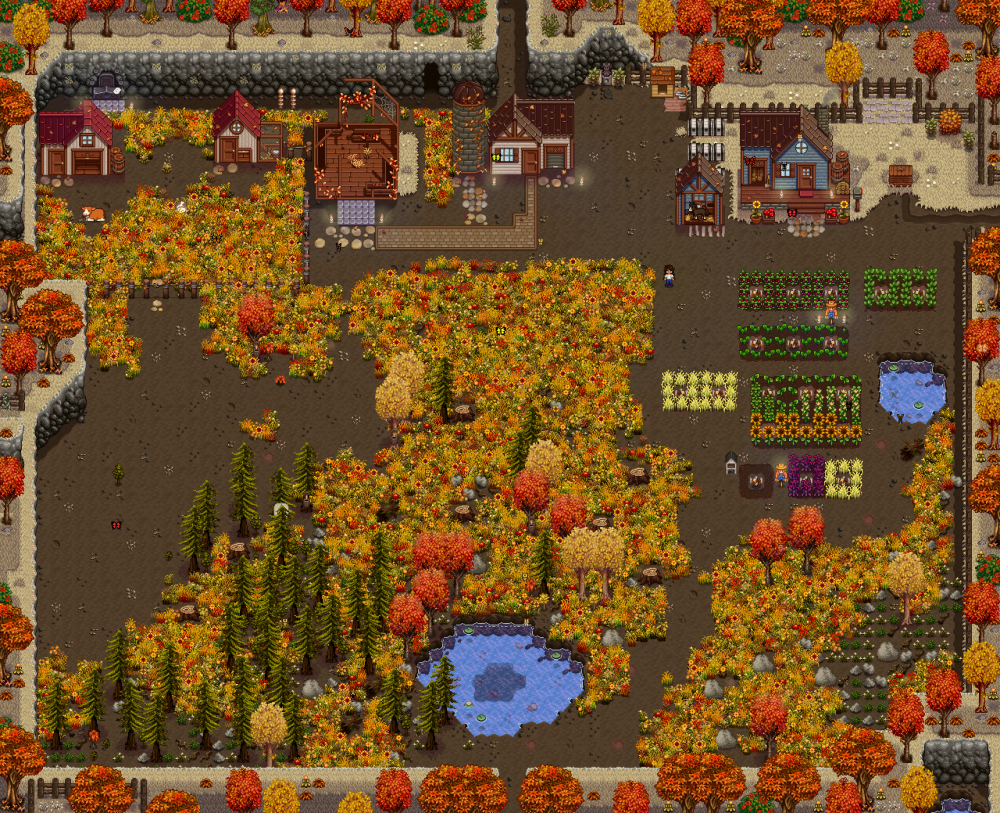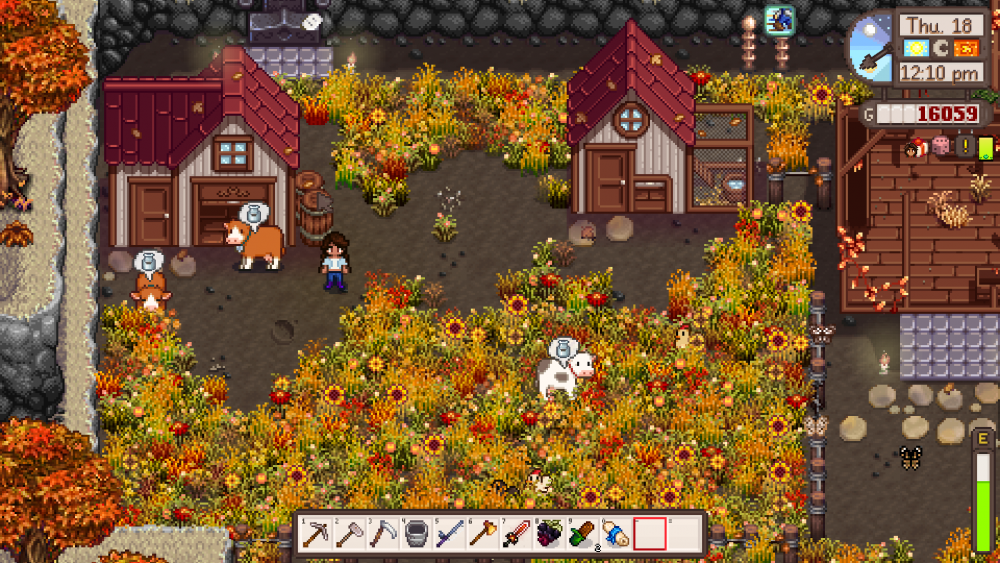 I've never used pathing before in any of my previous save files, so it's a process seeing what looks best! I am planning to expand the coops/barns next and then buy one more of each to situate right beneath the fencing under the already existing coops/barns. I also plan on adding a tree orchid for both trees with taps + fruit trees. Fish ponds will also be added at some point. The end result of this farm looks prettier in my head than it does right now in these screenshots, I promise haha.
Interiors: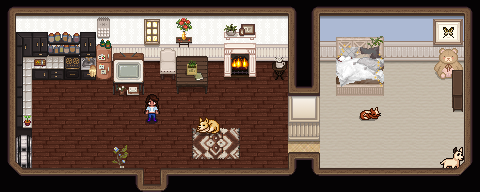 I am going for a cozy feel with my house! I want it to feel relaxing after a long day of work for my farmer. This character is kinda based off me, so she adopted a couple of animals since she likes animals like I do! I'm planning on getting married soon to either Sam or Sebastian so I want it to be a nice place for them to move in to too.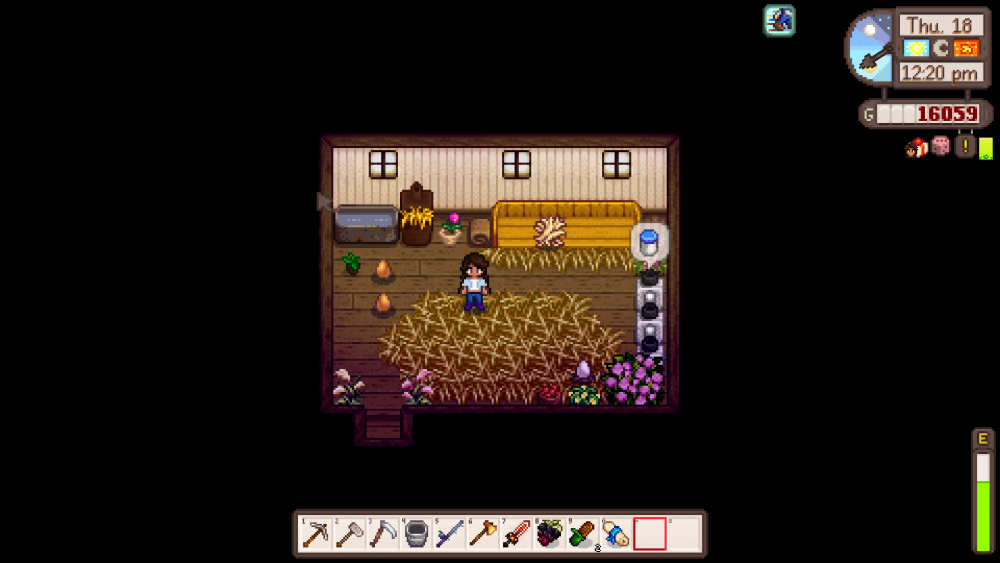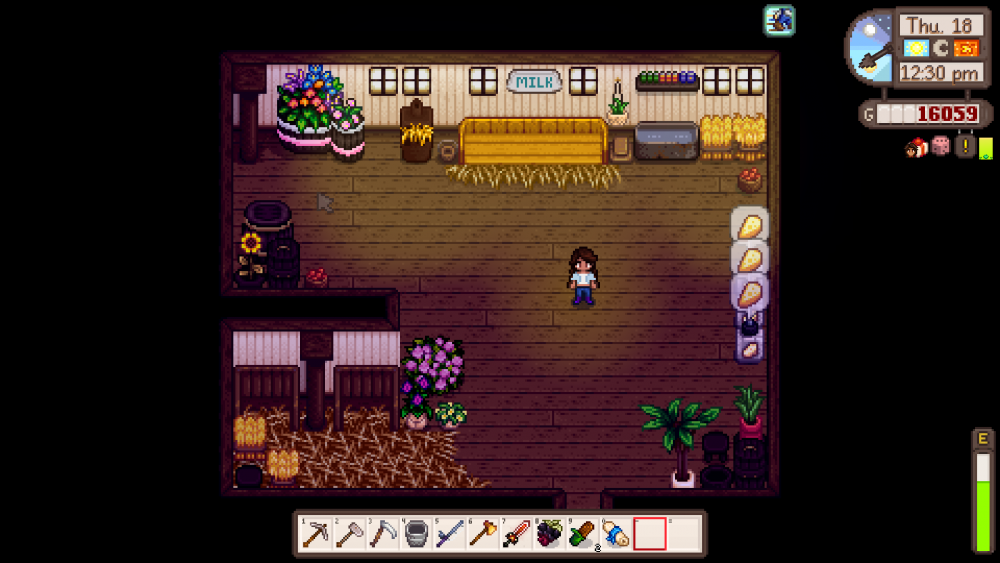 Again, I want a cozy feel for all interiors. I had no idea until this playthrough that you could place cheese presses/mayo machines inside of farm buildings, so now I am making better use of my space by putting them inside with the animals. It's really helping a lot better with the space I have on my farm lol. Sheds are also a life saver on space! Everything is less cluttered and so much better.
That's all for now! I'll probably have a wedding update next~. Maybe~ haha. I'm still so undecided on Sam or Sebastian!!! They're both at 6 hearts I believe, I haven't asked either of them to be my farmer's bf yet, but she likes Sam because of his more outgoing personality. But now Sebastian is coming out of his shell so decisions are hard to make